Flags # 7
Why is the Union Jack so god damn cool?! Try to imagine the same picture but with the Danish flag. Am I right? Yeah sad isn't it?
(By the way: this picture must have been taking in the 90's. The Blossom hat,  CD's, upside down Eiffel towers hanging from the ceiling and video cassettes. These are either clues in a dating of this picture or proof that some 90's retro hipster has too mush spare time.
(Source: thegreeneyes)
Flags # 6
I'm a huge fan and owner of the Quebecois flag and my eyes find pleasure in the shapes and hints of both the Union Jack and the Scottish flag in the flag of Newfoundland and Labrador.
But the rest of the flags…well…it seems that some popularly elected are huge fans of steam rolled lions and oversized flowers.
The Canadian flag is simple. Iconic. Sewn to countless backpacks for grand adventures. But our provincial flags? Cluttered messes sewn to nothing by no one going nowhere. Over the next few weeks Steve Murray will be redesigning the flags and you'll get to vote as to whether the old flag stays or goes!

Meanwhile, you can share opinions on our current flags at smurray@national post, or on Twitter at #npflags.
(via flaglog)
Flags # 4
Lovely flag street art from San Francisco this year, quite inspired by the Californian state flag as seen here: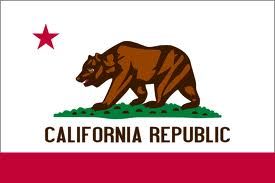 Northern California - Upper Haight, San Francisco (2012)
(via flaglog)
Flags # 3
Good combination of fruits and colours. I would like to know, if the strawberries and blueberries is genuine Norwegian ;)
IMGP9130 (от Reginait)
(via flaglog)
Maps # 2

I saw this map as a photocopy on a Norwegian gallery owner's wall about ten years ago in Copenhagen. I just love this kind of maps that illustrates the silliness (and sometimes the outright stupidity) in self-glorifying nationalism. This example is Norwegian and it isn't more worse or better then similar maps. I just like it and I haven't seen a copy of it on the internet until this day, so I thought I would share it with you. I'm not totally sure if the map are pre or post Cold War, but the Danish text below the map are mentioning The EU as EU and are mentioning the Norwegian referendum about joining the EU that took place in 1994. So this photocopied map is not older then 1994.   
Below you have a English translation of the map. The translation will end with the barely readable Danish text below the map, but I don't have the time to translate this. If you have, you're must welcome to send me a translation and I will post it and credit you for it.
Europa sett med norske øyne = Europe seen through Norwegian Eyes
Europas Navle (Norway) = the hub of Europe.
Volvo (Sweden) = Volvo / The Swedish automobile manufacturer Volvo
Sauna & Vodka (Finland) = Well Sauna & Vodka.
Russere (Russia) = Russians
Nesten russere (Eastern Europe) = Almost Russians
Badestrande (Greece) = Beaches
Nyttårskoncert (Austria) = New Year's Concert of the Vienna Philharmonic
Tivoli & Legoland (Denmark) = The two amusement parks Tivoli and Legoland
Fri hastighet (Germany) = Free speed limits
Svarte bankkonti (Switzerland) = Black bank accounts
Mafia (Italy) = Mafia (Cosa Nostra)
Flatt (The Nederlands, Belgium and Luxembourg) = Flat
Godt kjøkken (France) = Good cuisine
Billig (Spain) = Cheap
Billigere (Portugal) = Cheaper
Charles & Di (UK) = The former crown prince couple Prince Charles and Princess Diana.
IRA (Northern Ireland) = Irish Republican Army
Nesten IRA (Republic of Ireland) = Almost IRA
Vigdis (Iceland) = The former Icelandic president Vigdís Finnbogadóttir, the first female president in the world, elected in 1980. Some info about here: https://en.wikipedia.org/wiki/Vigd%C3%ADs_Finnbogad%C3%B3ttir  
The Danish text:
Fra flere sider har vi modtager mange ubekræftede forlydender om, at hvis det bliver et 'nei' fra nordmændene til EU, vil Danmark blive oversvømmet af asylansøgere fra vor tidligere besiddelse. Et rygte vi senest har fået videre kolporteret af en fortvivlet distriktschef for Vital forsikring i Bergen, Gunnar Gunnarson. Som inkarneret ja-siger frygter han at blive nødt til at gå i landflygtighed efter et nei. Nordmændene har det lidt med at se på selv med de mildeste øjne, og de har inden blusel om deres egen selvværd forsikrer denne driftige 'siviløkonom' fra Bergen. Som bevis på dette selvværd har han smuglet et kort med ud, som han påstår cirkulerer rundt i vide Nei-kredse i Norge. Vi bringer det her uden kommentarer.
Postsecret # 3
I would love to tell that kid how awesome he is, and just how much millions of adults could learn from him. 
(Source: postsecret.com)
Flags # 2
Back in the days of 2008 when Iceland was struggling to prevent that their banking system  collapsed and Zimbabwe were experiencing some of the worst hyper inflation rates seen since WWII, I did what a normal good hearted student of history would do - buy both countries on a auction, cheap!, and found the newest member of the international fraternity of sovereign states of New Rasmunia (Ny Rasmunien in Danish). The populations of the newly weed countries demanded a new flag of their glorious and absolute king (I, Rasmus the El Grande), and God  grabbed my hand and created through his medium a highly original flag for New Rasmunia. May this flag be as successful of uniting Iceland and Zimbabwe as the Greenlandic flag has been of uniting polar bears and seals.

To every Icelander and Zimbabwean - please don't kill me! ;)